4-H Youth Development
What is 4-H?
4-H is open to all youth ages 5-18 (before Jan 1 of the current year) and adult volunteers of all ages working together. 4-H is an organization for youth to learn more about their community (Citizenship); be a role model and teach others (Leadership); and explore interest areas that will offer ongoing learning (Life Skills). 4-H organizes for the new year each October 1. Youth may join throughout the year, but must join by May 1 in order to participate in the McPherson County 4-H Fair. Clubs meet monthly to work on projects, teach parliamentary procedures, or carry out community service projects.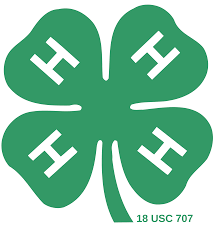 Head, critical thinking, problem solving;
Heart, self-discipline, integrity, communication;
Hands, serving others; and
Health, choosing healthy lifestyles.
In 4-H, youth have fun with a purpose!
How to Join?
Details on joining 4-H in McPherson County are posted at https://v2.4honline.com or follow the link on the Membership Information page.
Enroll Online and check out clubs meeting in neighborhoods near you.
Check Us Out on Facebook and Instragram
Related Links